At the end of a wood boardwalk, past a 30-foot waterfall, perched on a hillside among a stand of douglas fir trees, sits a structure in harmony with its environment. The 300 square foot pavilion floats above the ground on a raised platform. Relating to the nearby winery building, a short concrete wall rests against the slope. A tiled fireplace anchors the space. The dramatic cantilevered roof features tapered heavy timber beams, double-joists and wood decking. From this secluded vantage point guests enjoy sweeping views of the vineyard, valley, and hills beyond.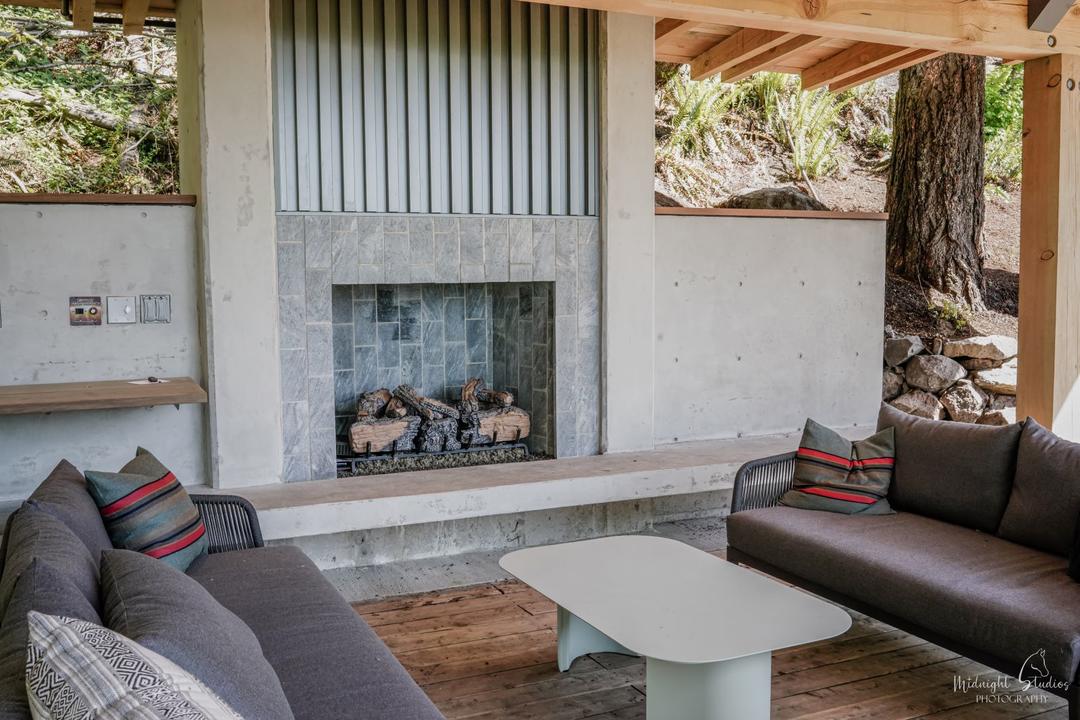 Waterleaf designed the original Amaterra Winery building, completed in 2022. At that time, the boardwalk terminated in an uncovered viewing platform. Not long after opening, the client recognized the potential for a private event space. Waterleaf was called on to design a distinctive dining pavilion with a design that would relate to the original building and its setting in the landscape. One challenge was to build the structure without damaging the surrounding trees nor disturbing the large boulders that compose the slope. Another factor was the relatively short timeline for construction. Within these constraints, Waterleaf was able to deliver an elegant design that met the client's goals.

In addition to Waterleaf, the project team was comprised of O'Brien Design Build and Stonewood Structural Engineers.