According to Waterleaf Architecture Partner Jon Styner, "Ellen is a multi-talented architect with an ability to quickly analyze site context and program elements to develop thoughtful, creative, well-organized design solutions. She integrates form, material, detail, and color while tenaciously leading teams to achieve a client's vision for their project."
Ellen's success is driven by her commitment to making a positive difference in the community and ability to work collaboratively with trusted team members on a wide variety of project types at Waterleaf. She recognizes that a building must fit the unique shape, needs, and context of its site, client, end users, and community—with quality materials and expert construction that meet budget constraints.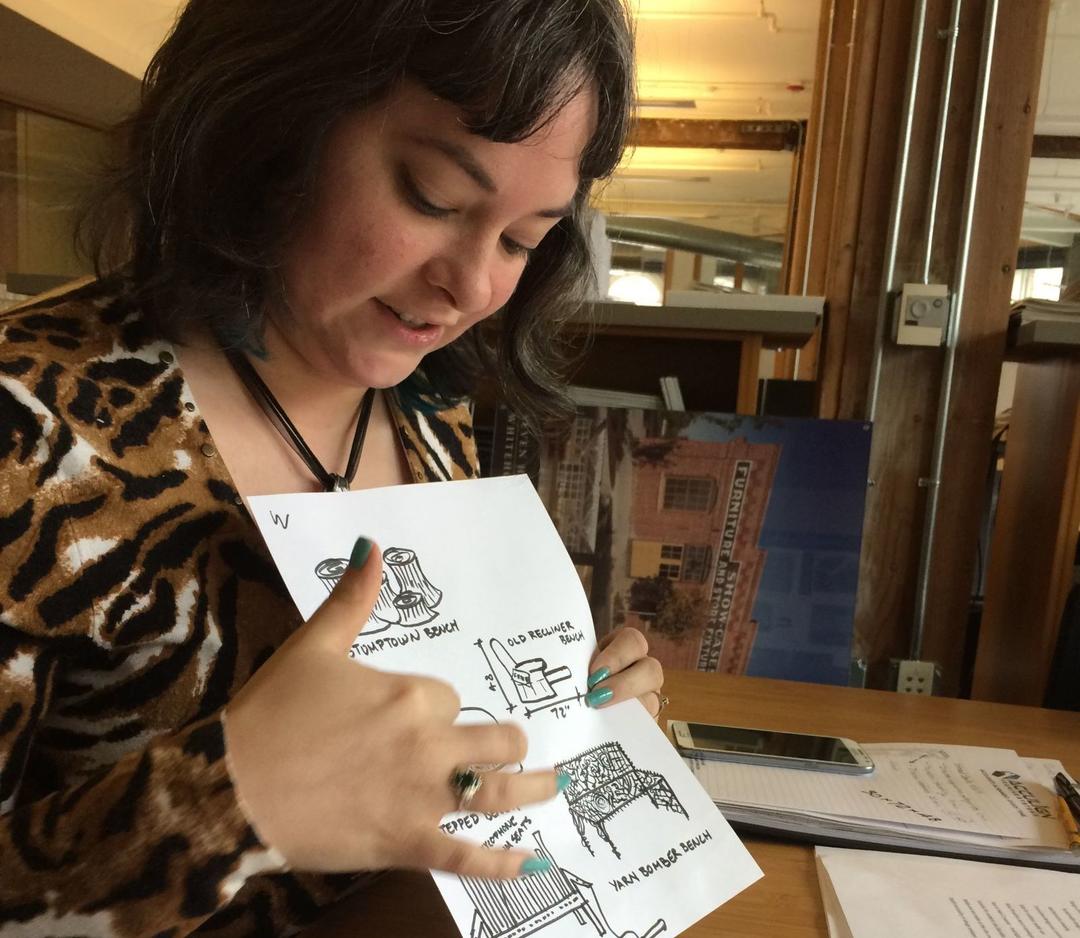 Krusi collaborating with colleagues over concept sketches for the 2018 Design Museum Street Seats Competition
As a project designer and project architect for Waterleaf, Ellen has contributed her creativity through a pragmatic and strategic approach to many significant regional projects including: the adaptive re-use of the Newberry Building and 2017 renovation of Lloyd Center in Portland, Oregon; the Charbonneau Events Pavilion in Wilsonville, Oregon; and Waterleaf's first new-build hotel project, the 106-room Elwha Hotel in Port Angeles, Washington.
Krusi also participated in the design of courtyard accessibility improvements for the Trinity Episcopal Cathedral in Portland, Oregon, which received a Restore Oregon DeMuro Award for excellence in preservation, reuse, and community revitalization.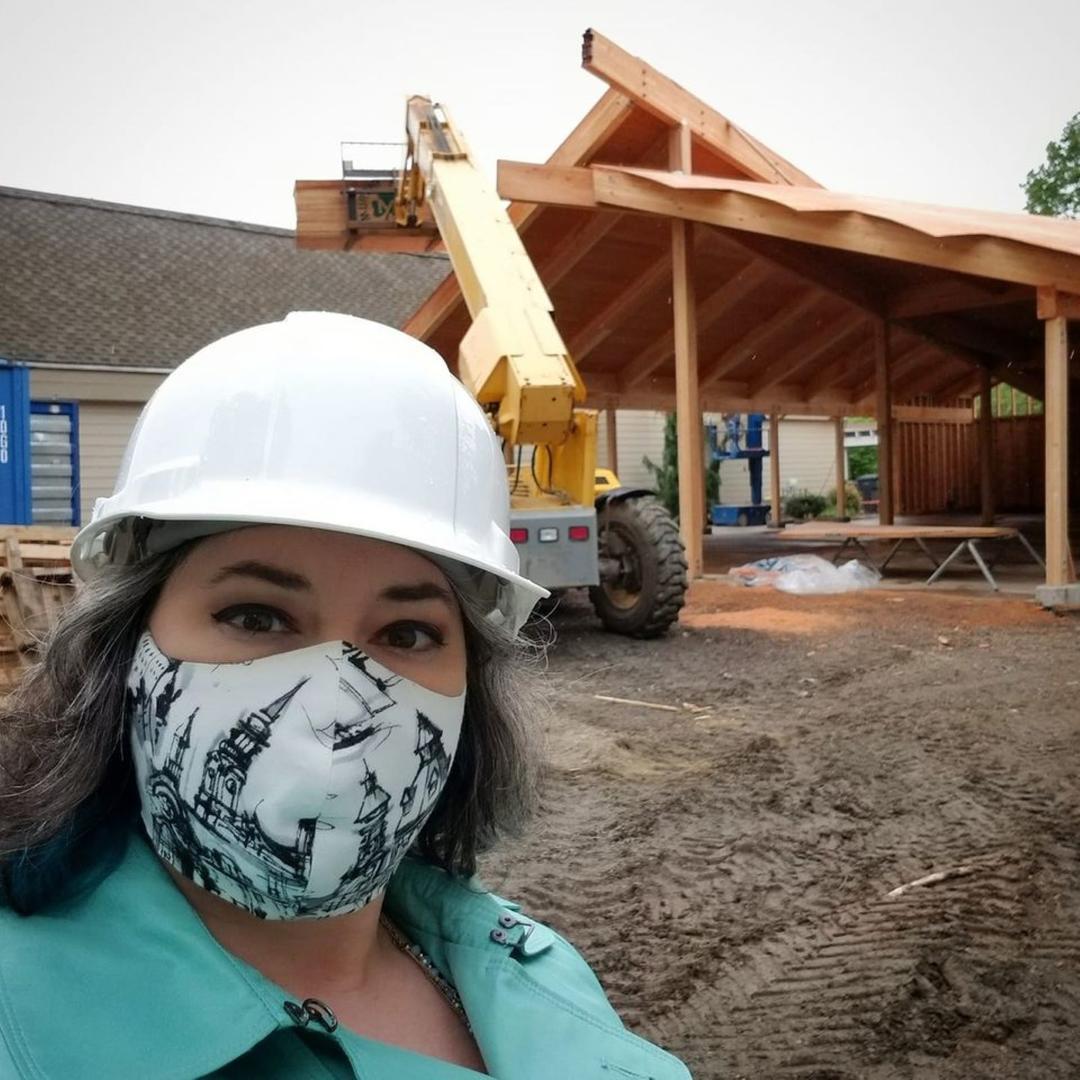 Krusi on the jobsite at the Charbonneau Event Pavilion in Wilsonville, Oregon: Her design for a dramatic timber structure upgraded an existing patio into a multi-season event space.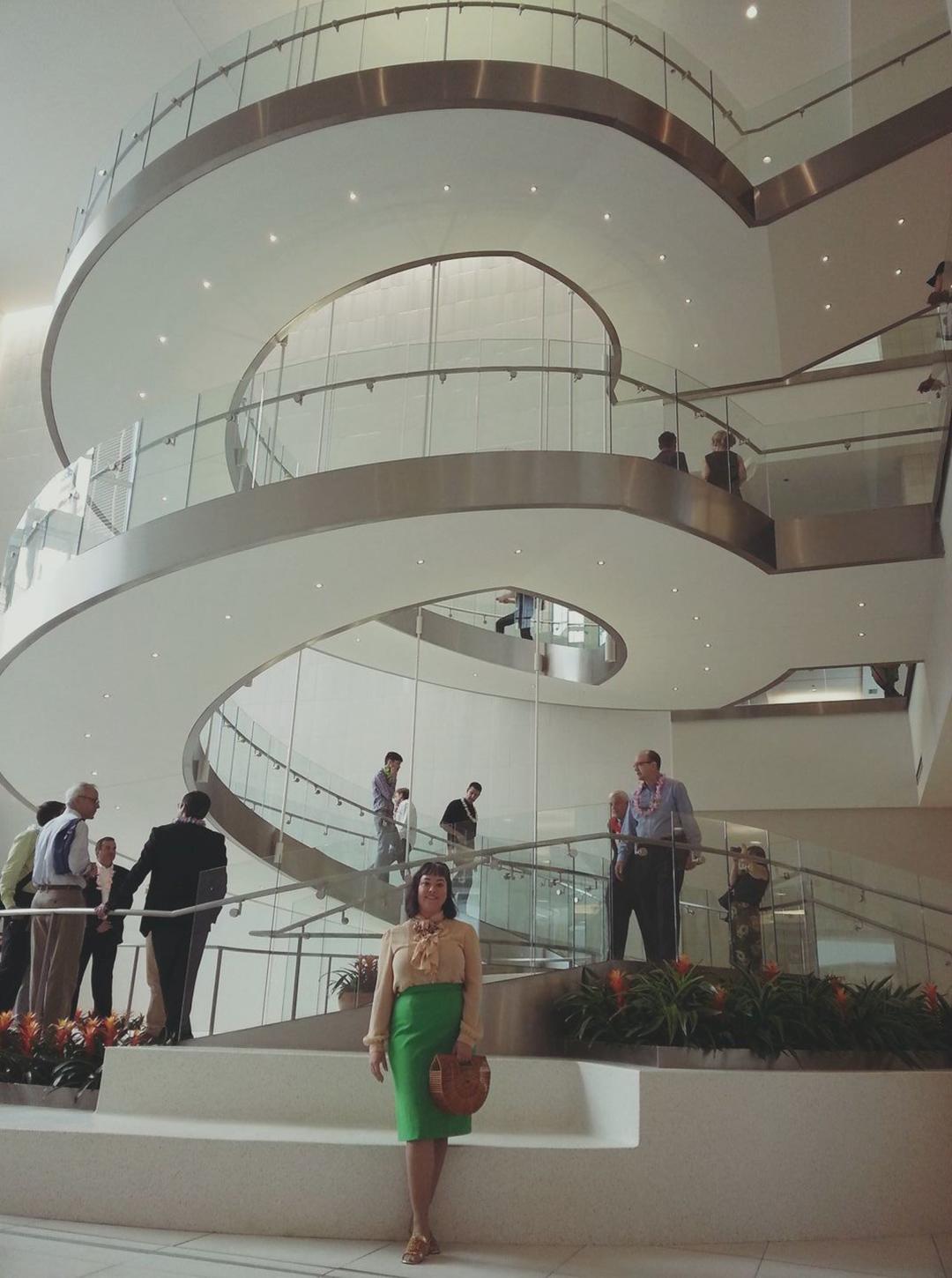 Krusi at Lloyd Center following the 2017 renovation: Krusi has been involved in Waterleaf's ongoing work at Lloyd Center since 2014 including the $50 million dollar renovation of the interior concourse, ice rink, and new Holladay Park Entrance with spiral staircase.
Ellen believes, "the relationship a building has with its local community and its impact on the environment is something to consider on every project." It is from this perspective that she helps lead Waterleaf's Greening Group and B-Corp Advisory Board to continuously raise the bar on the firm's standards of social and environmental performance.
Ellen has also championed the design team for Waterleaf's art installations at the annual Portland Winter Light Festival for the past five years.
As a project designer and project architect for Waterleaf for the past nine years, Ellen has more than 17 years of experience in the industry and holds a Bachelor of Architecture from the University of Oregon.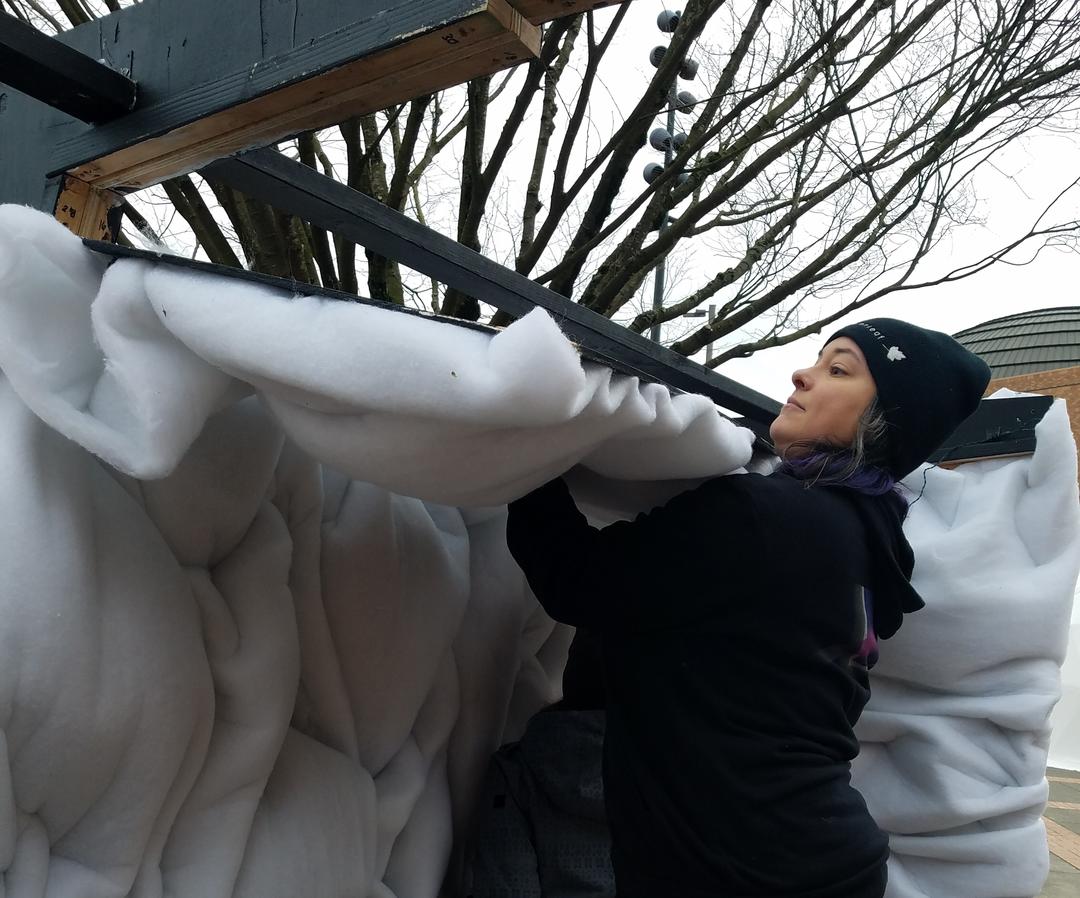 Krusi constructing Waterleaf's 2020 Portland Winter Light Festival art installation: The event fosters community connections and enhances public spaces through the magic of artistic lighting.