The 47th annual Washington State Public Transit Conference and Oregon Public Transit Conference were co-hosted this year in Vancouver, Washington. Partner Jon Styner and Associate Partner Ellen Krusi of Waterleaf Architecture were in attendance on August 14th and share their take-aways from the event.

Jon and Ellen started the day with the Welcome Breakfast which featured a few familiar faces as speakers. There was great enthusiasm in the room about being able to finally come together in person after several years of pandemic distancing.

After breakfast, Jon attended the tour of the on-going construction projects underway at the C-TRAN Operations and Maintenance Base . He appreciated the tour of the facility given Waterleaf's history as the architect of the original facility in the early 80's and the 4th Plain BRT Maintenance Facility Expansion completed in 2017. It was interesting to see the combination of both new Battery Electric Bus (BEB) charging infrastructure and new Hydrogen Fuel Cell Electric Bus (FCEB) infrastructure on site.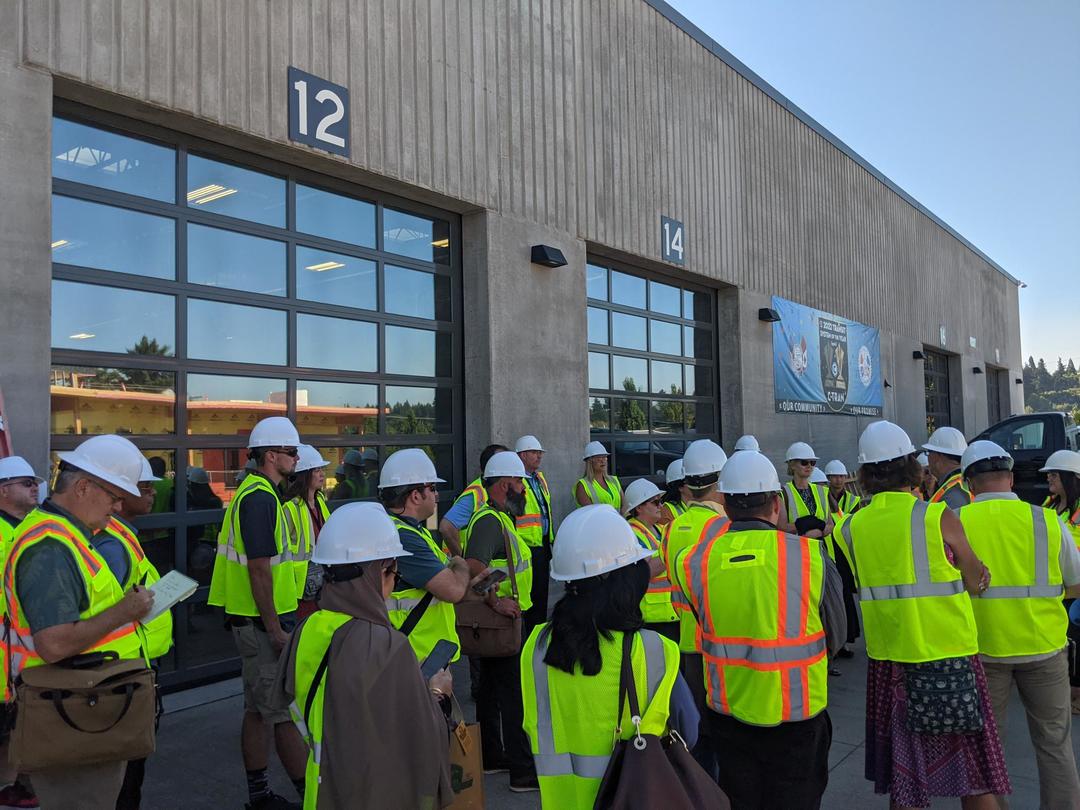 C-Tran Maintenance Facility Tour
Meanwhile, Ellen took the TriMet Powell Garage Maintenance Facility tour. Having worked on Waterleaf's master planning for the Powell facility in 2014, she was interested to see the new development. She was particularly interested in the sustainable design features of the new maintenance building; even though it was an extremely hot day, the huge ceiling fans kept the air circulating and cool. Skylights and glazed overhead doors provided natural light, and the bus wash was equipped to reclaim and recycle the wash water.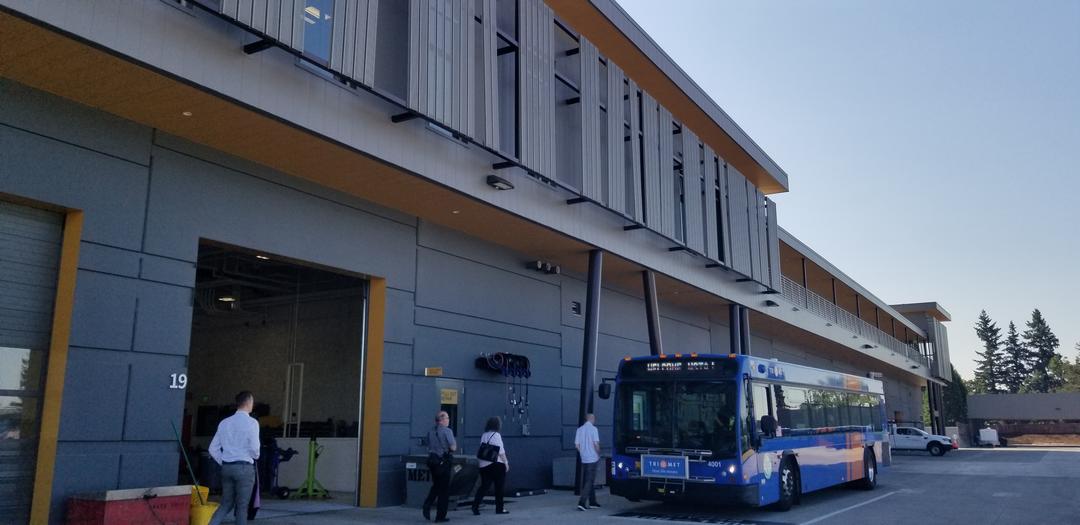 Trimet Powell Maintenance Building
Later in the day, Jon and Ellen went to several breakout sessions. At "Navigating FTA Funded Construction Projects" Jon and Ellen gained a better understanding of the many challenges in obtaining and fulfilling the requirements for FTA funding and left with a handy checklist courtesy of WSDOT.

Jon attended "ZEV Transition Planning and Early Implementation Lessons Learned" with presentations by C-Tran, Spokane Transit, and Mountain Line (Missoula Urban Transportation District) followed by lively Q&A given the overflow attendance at this session.

Ellen was inspired by the panel discussion at "Transit-Oriented Centers and Corridors", where a combination of planners and transit professionals promoted the merits of transit-oriented-development. Waterleaf's recently-completed Fuller Station Apartments is an example of a successful partnership between a transit agency (Trimet) and a private developer (Geller Silvis & Associates and Guardian Real Estate).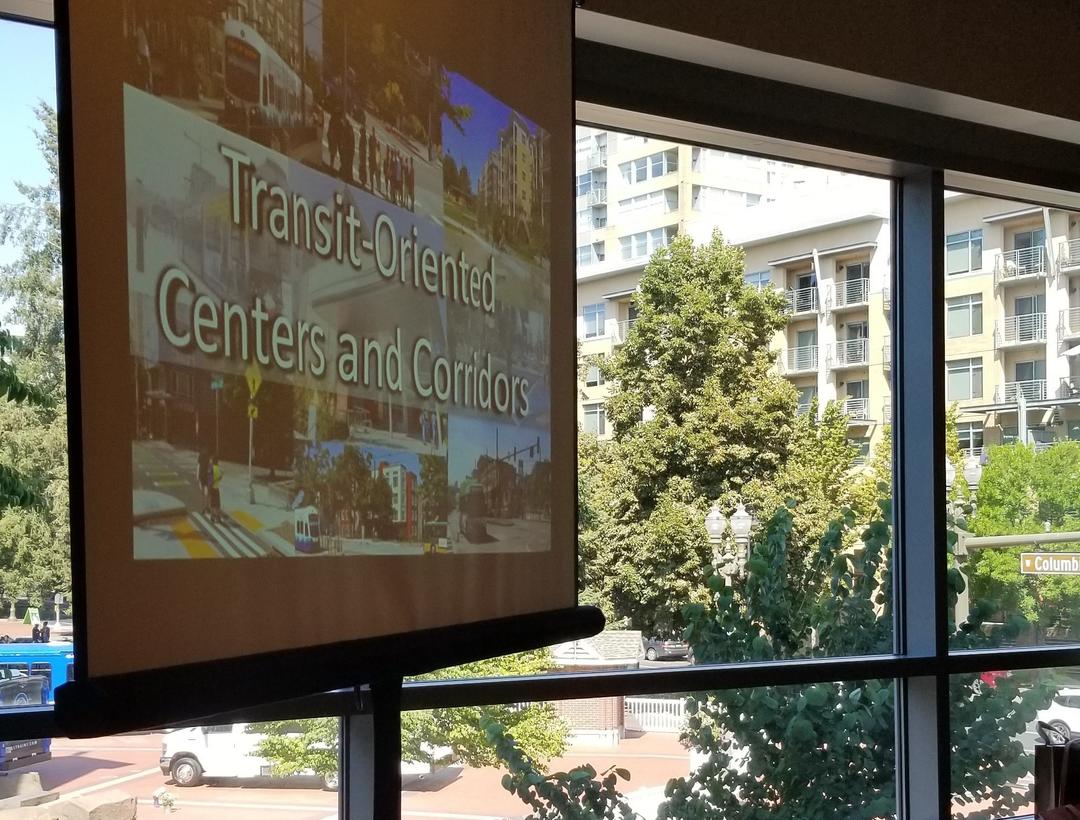 Jon and Ellen appreciated the opportunity to re-connect with colleagues from various transit agencies which Waterleaf has worked with over the years and were excited to make new connections through a shared enthusiasm for public transit. They enjoyed their time at the Washington State Public Transit Conference and Oregon Public Transit Conference and return to the office with renewed passion for transit and transit-oriented development projects.