The Seven Corners Collaborative Building's unique structure required thorough planning to go from vacant brownfield to a fully accessible building highlighting the principles of universal design will open in Historic Ladd's Addition. It is designed to balance the historical value of its surroundings with sustainable design and the adaptive technology within.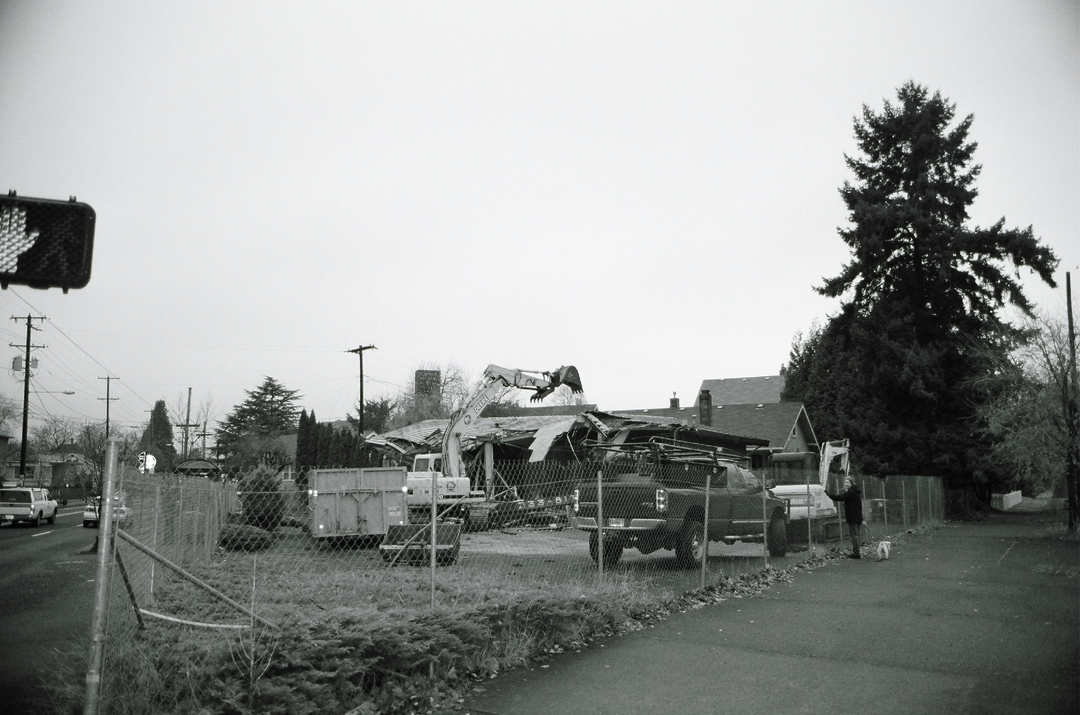 A site of an old gas station, the triangular lot at the corner of Southeast Division Street and Southeast Ladd Avenue had been designated an EPA brownfield site and stood empty for almost 20 years until Multnomah County deeded the property to local non-profit Community Vision. In order to meet the project's environmental requirements and sustainability goals, the site had to be carefully remediated: 836 tons of soil were removed and a subgrade vapor mitigation system was then installed. "The only way to make this work was to make sure that all of these pieces fit together perfectly", says David Donaldson, Waterleaf's project designer. The completed system vents any remaining vaporous gases from under the building to above the two-level green roof that manages storm water by collecting and filtering runoff before draining to a retention planter at grade level.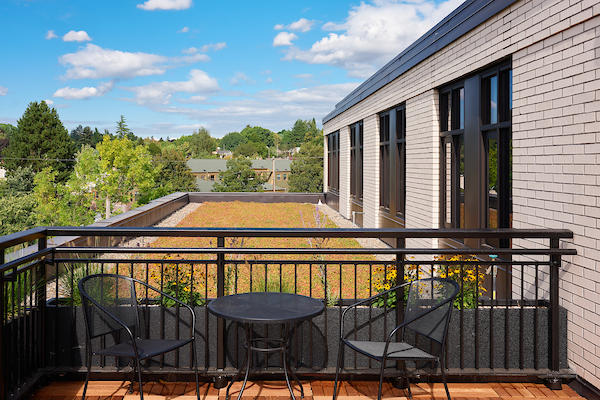 Waterleaf worked closely with
Community Vision
to design the collaborative office spaces to house six non-profits sharing a common mission: to assist people with physical and developmental disabilities. An open design at the office floors allows for communal areas where the people of each of these organizations can come together and share ideas. The ground floor retail is home to the region's first Assistive Technology Lab, showcasing specialized solutions for communication, mobility, learning and vocation, environmental controls, daily life and leisure. B-Corporation and longtime Community Vision supporter Nossa Familia Coffee will occupy the premier southeast-facing corner of the building. The company's third location in Portland will feature a Brazilian-style aesthetic, drawing on the founder's roots growing up on family coffee farms in Brazil. The coffee shop will also include accessibility features, including all-ADA height countertops and equipment, tables and seating, and adjustable-height desks from local furniture company Fully to accommodate varying abilities and table height comfort levels.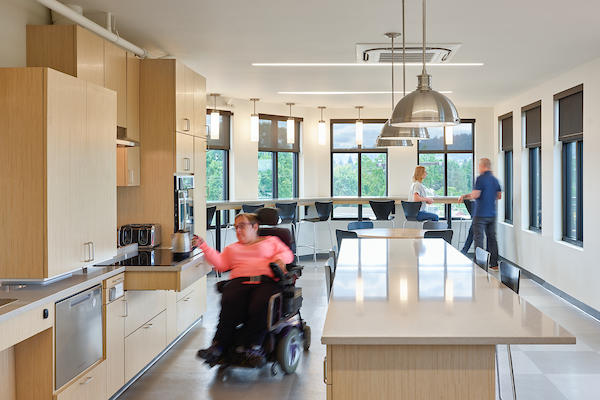 Community Vision is highly aware of the limitations current buildings often pose for people with disabilities. Part of their mission is to offer solutions to these challenges. Waterleaf endeavored to build on these experiences and created a building that surpasses the requirements of the Americans with Disabilities Act (ADA) to address universal design and equity for all users. Design elements include:
Oversized main building entries with automatic openers.
An extra wide passenger elevator with custom buttons to aid those with vision or dexterity challenges, as well as low-level push pads that can be operated by a wheel chair foot rest.
Fully accessible and gender-neutral restrooms with automatic fixtures. One restroom on each floor is oversized to accommodate larger mobility devices and is provided with automatic openers.
Common spaces and corridors designed to accommodate two mobility devices side-by-side and consistent ability for to make 360-degree turns.
The communal kitchen designed as a model showcase for universal accessibility with features that include roll-under/adjustable sinks and stove-tops, cabinets that can be lowered with the push of a button and fully accessible countertops, appliances and controls.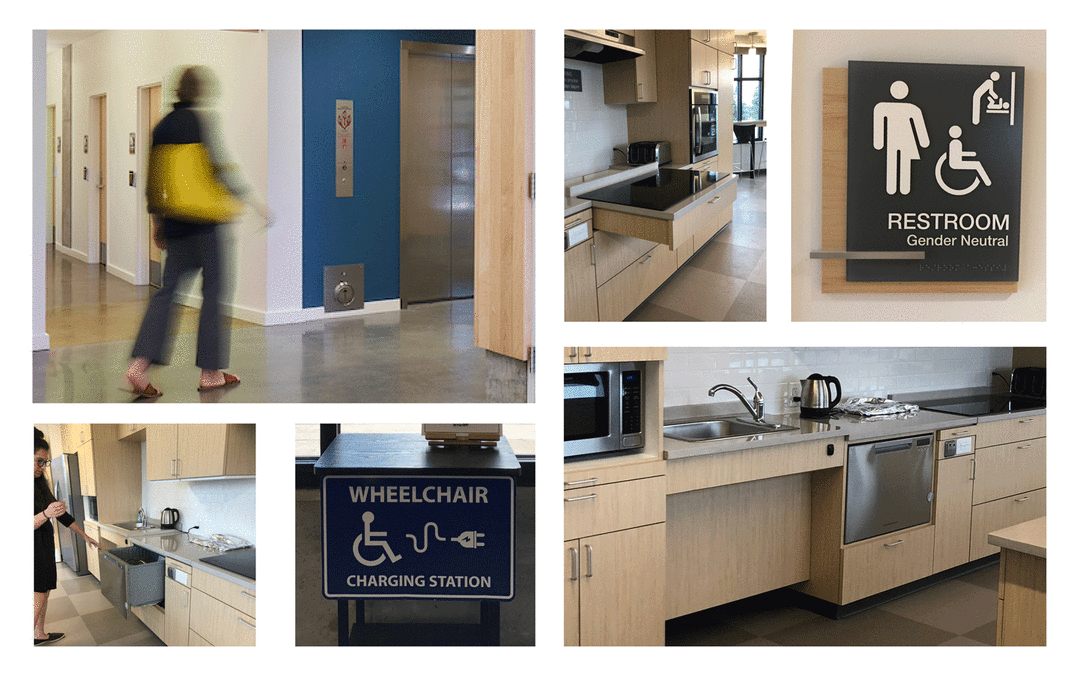 The Seven Corners Collaborative is unique in many ways. From the triangular brownfield site and the associated environmental/structural challenges, to its contemporary context within the Ladd's Addition Historic District and to the universal design techniques found within. Waterleaf worked closely with
Community Vision
,
WDY Consulting Engineers
(Structural),
Humber Design Group
(Civil), and Grand + Benedicts Contruction to make sure that the design of this building would be able to serve diverse individuals with differing needs to the greatest extent possible for years to come.
Universal design architecture expertise